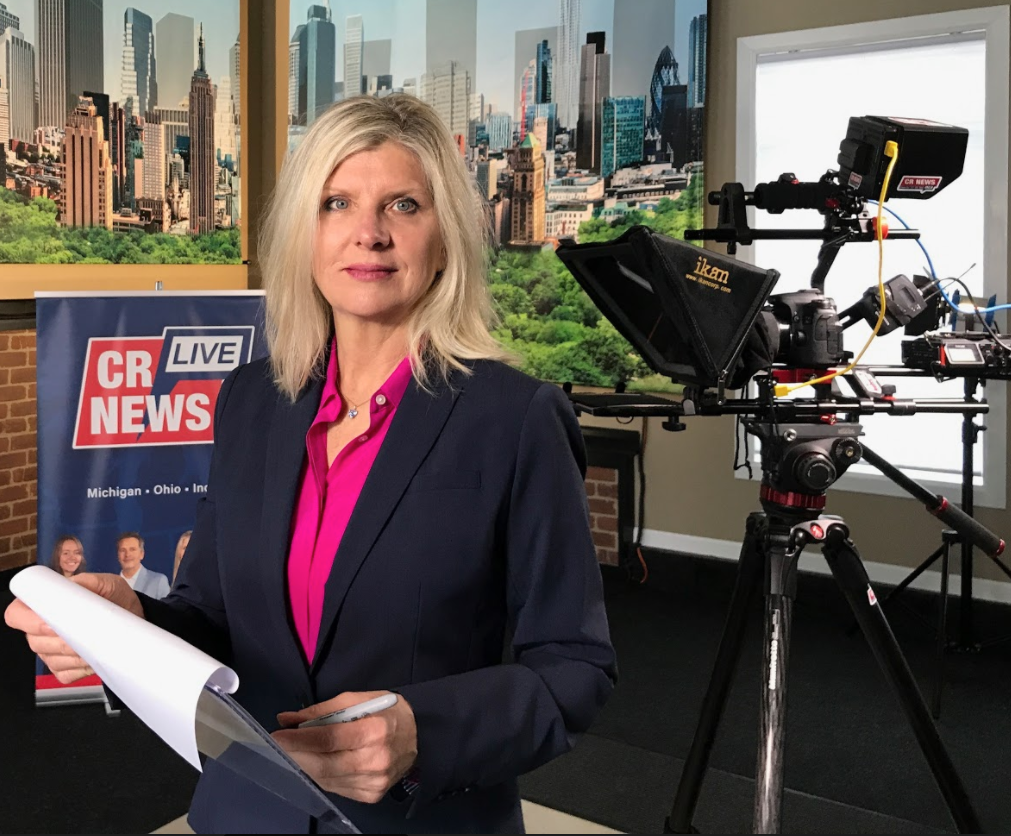 Kathy Schaefer
CR News Director / Reporter
CR News Editorial Mission Statement
Now in its 8th year, CR News is a Midwest digital news agency with a focus on Michigan. We broadcast on social media platforms: Facebook, Instagram, LinkedIn and TikTok. 
We cover complex Michigan topics to hyper-targeted audiences. Our three reporters focus on economics, health care, environmental science, and social issues. We also have a penchant to cover fun, odd ball community events. 
Our reports appeal to viewers hungry for details on under reported news topics.
Our readers include the most active observers and participants of life outside their door. They are not spectators, but polite activists from a broad political and interest spectrum. 
Many of our news reports are a call-to-action to get healthy mentally and physically. As well as to learn new angles on headline stories and complex stories not in the news. 
Most traditional, journalistic based reporting has been over taken by bloggers and citizen journalists which leans towards opinion pieces. We strive to offer multiple sides of an issue.
Advertisers on our channel do not have any editorial controls over our news content.