Article by Kaishi Chhabra
(Kaishi Chhabra is a researcher, writer and editor for CR News)
Mary Meeker's recent Internet Trends Report shows some interesting facts on internet usage, slowed growth in e-commerce sales, increased advertising spending, decreased smartphone shipment growth and much more.
Global Internet User: The report shows a total of 3.8 billion internet users worldwide last year – that's about 51% of the world population. This is an increase from 49% users (3.6 billion people) since last year reports.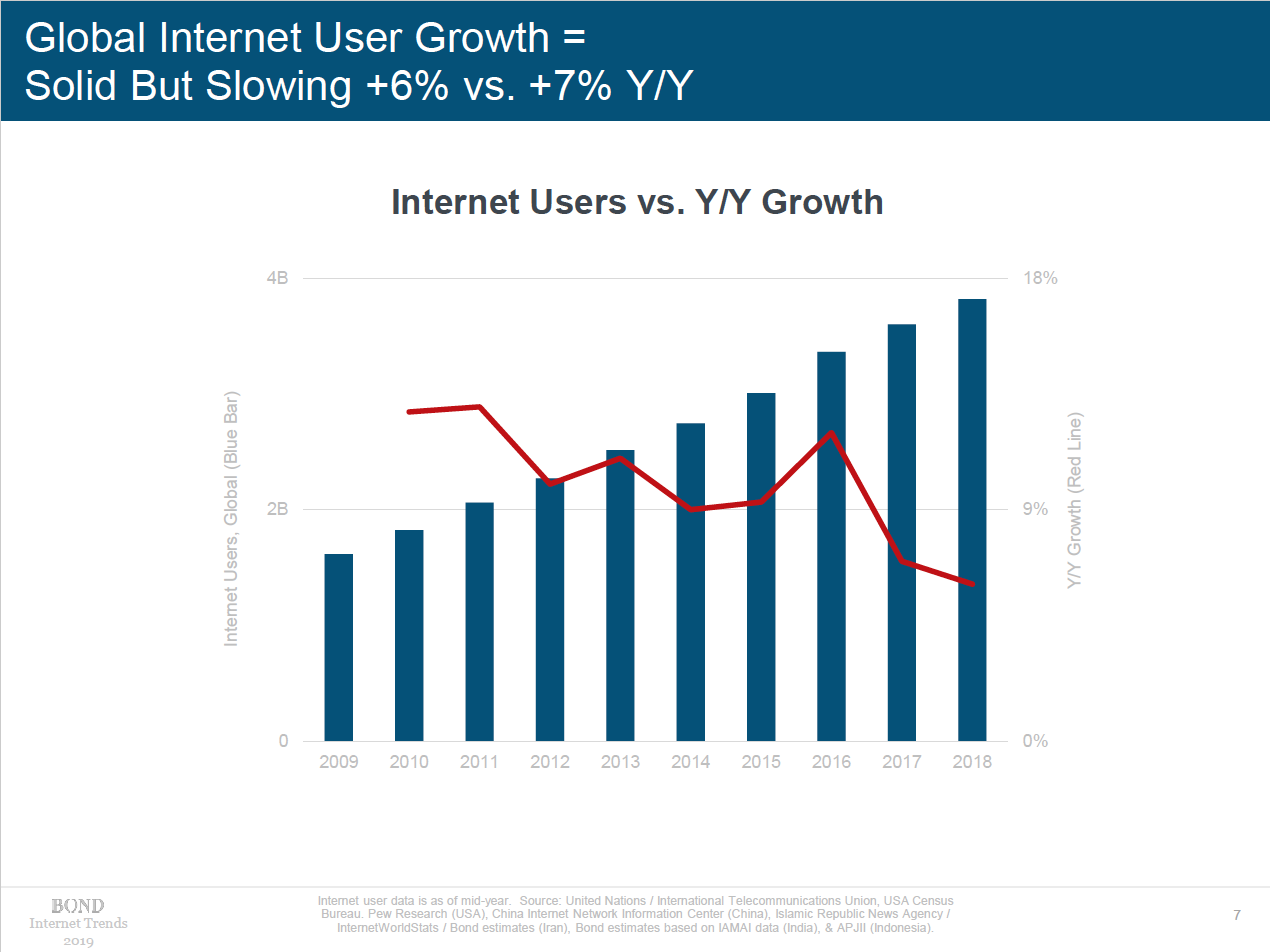 But the user-growth is now steadily slowing down because new users are harder to come by, as so many people are already online.
Toxic Internet: Meeker warned that the worst elements of the internet could magnify in the future as getting rid of problematic content is becoming difficult on a larger scale. The ease of internet communication allows the rise of toxic behavior that goes viral on sites like YouTube very quickly.
Internet ad spending: Accelerated by 22% in the U.S., Google and Facebook are taking the biggest shares, though companies like Amazon and Twitter are also in a close competition.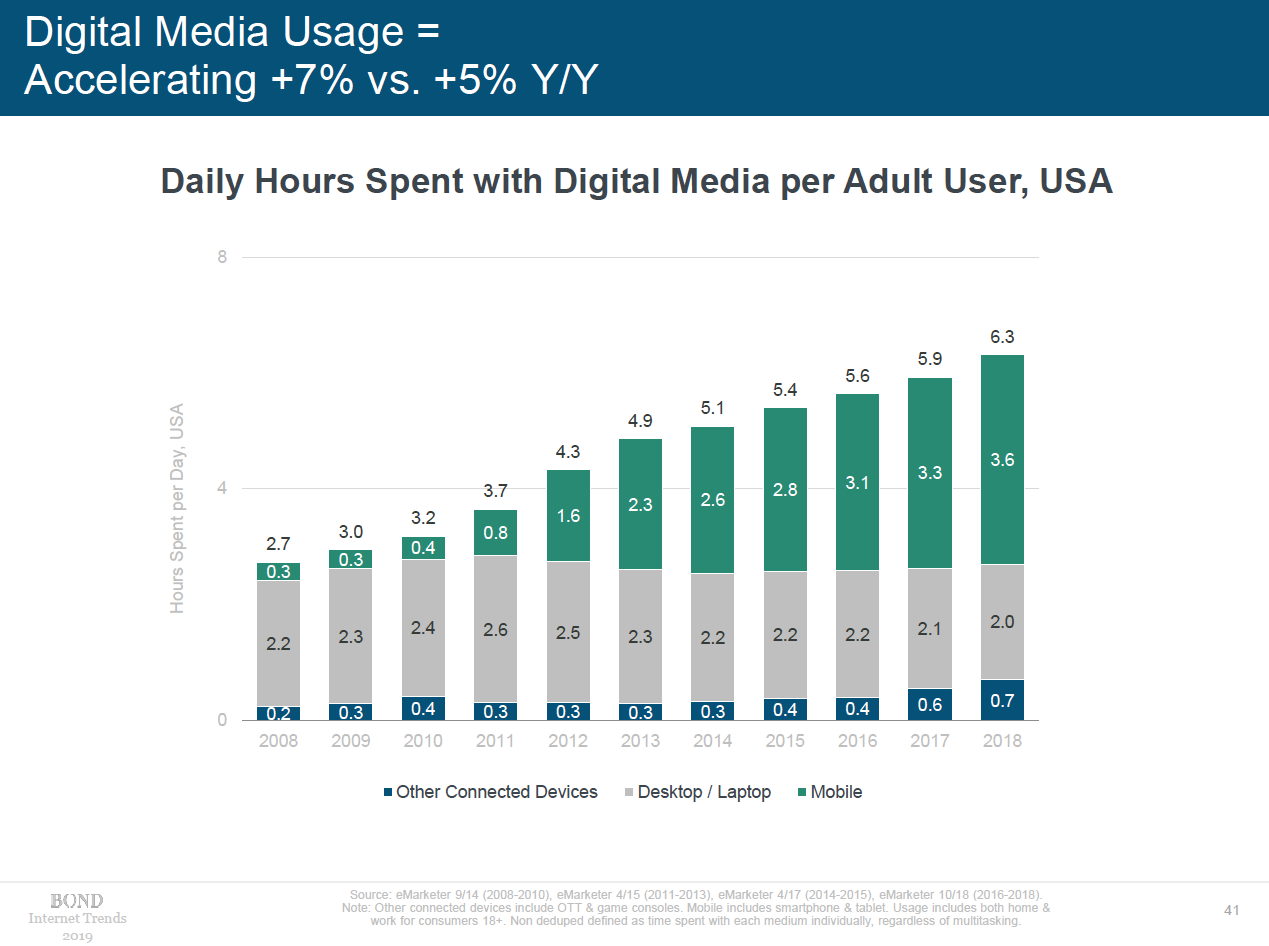 Media Usage: Americans are now spending 6.3 hours a day on digital media, up by seven percent from the year before. Over a quarter of U.S. adults say they're "almost constantly online", most using their mobile devices while the time spent on televisions and computers is declining.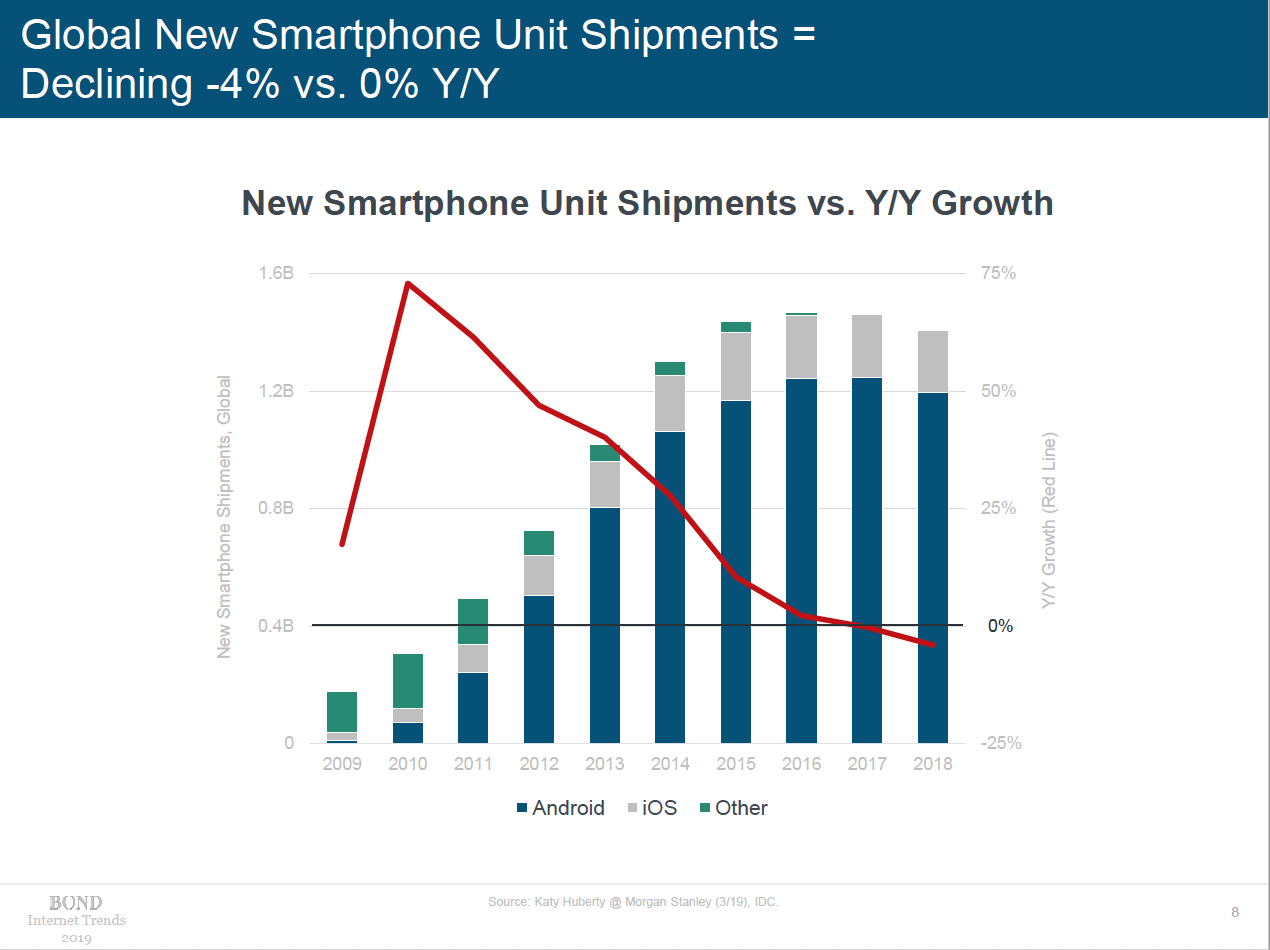 Smartphone Market: Shipments and yearly growth has decreased due to a large population already owning handsets. Also, many consumers are not upgrading to the latest models as often as they once did – which is having an effect on the smartphone shipments.
E-commerce growth: Facing a slower pace of growth with only 12.4% of increase from the previous year, it is now 15% of all retail sales but is still overshadowing the regular retail growth of just two percent.
Encryption: As privacy and security becomes more concerning for over 50% of the users, more options for safer online communications are coming up. Today, 87% of global web traffic is encrypted, which is increased from 53% three years ago.
Some other interesting data facts included the number of Amazon's Echo device installed in homes worldwide has doubled over to 47 million, and number of gamers has also increased by six percent, leading up to 2.4 billion gamers.
Every year, venture capitalist and Bond Capital founder Mary Meeker delivers her annual Internet Trends Report. Meeker's presentation for 2019 report consisted 333 slides. It was an important exposition of how the internet is maturing and becoming a more integrated part of our lives across the globe.